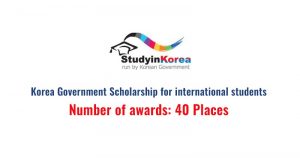 This scholarship is available in the purpose of balancing the development of studies by fostering world-class human resources in areas required for national strategic development, by providing financial support for fundamental fields of study.
Where: many institutions to be chosen
Nationality: international students
Scholarship award: three years including all expenses required for study abroad such as school expenses, living expenses, and insurance premiums.
Number of awards: around 40
Important information:
GPA does matter since you need to have at least 4.0 in order to be considered.
Men must have finished their military service, and that there is no age limit.
You need to check out more for required documents.
For Deadline and further information, please spend some time visiting official website.