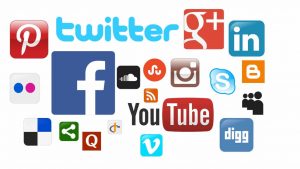 Deadline:  6 May 2017 at 12:59 pm
Internews  is  an  international  non-profit  media  development  organization,  whose mission  is  toempower local media worldwide to give people the news and information they need, the ability toconnect and the means to make their voice heard. Internews operates in over 40 countries and has beenpresent in Afghanistan since 2002, supporting Media development including the strengthening and socialization of the Media law and policy environment.
Since 2011, Internews has been conducting Media Law Moot Court Competition with the participationof over 10 universities across Afghanistan, as well as providing training courses to lawyers, media law professor, journalists and civil society activists.
Internews has also supportedthe participation of several Afghan law and media professionals'in the summer school at the CentralEuropean University, Budapest, Hungary   and Price Media Law Moot Court Program in several regions.
From July  22 –26, 2017,  Internews  in  collaboration  with  the  Afghanistan  Center  at  Kabul University will hold the second Media Law and Policy Summer School event, offering a one-week course on different aspects of Media law , Internet policy and regulations, new technology and its impact on free flow of news and information, Drone Technology, Telecom law and policy. The media law and policy Summer School invites Media lawyers, journalists, civil society activists,
journalism and law students(4th  year), internet and new technology researchers and activists to
apply, in order to enhance their capacity and  share their knowledge and experience.
Program Description & Structure
The summer school is a unique opportunity for those who are interested in participating scientific discussions on the mentioned issues including internet accessibility as a basic human rights, cyber security and other related issues. Various national and international scholars, practitioners and guest speakers will participate as speakers on specific related topics. Participants will be required to be deeply involved in carrying out assignments and presentations during the program.
Participants will gather in Kabul for the duration of one week to attend at the Media law and Policy Summer School. The program will be held at the Afghanistan center at Kabul University (ACKU) in Kabul University campus.
The Media Law and Policy Summer School program will cover many of the significant aspects of new technology and law issues pending or possible in Afghanistan. These include developing Internet policy,regulation of independent traditional and modern media, preparing applications for new entrants, access to information and so on.
Note! The Media Law and Policy Summer School also invites scholars who are willing to present their research papers on above mentioned topics.
Who Can Apply?
The applicant should have at least Bachelor degree in Law, Journalism, and Informationand communication technology or should be at least fourth year at university
Media lawyers, journalists, Media and communications regulators, Media and civil society practitioners'internet freedom and online activists.
Applicants should be fluent in both speaking and writing in English
Applicants must be committed to attending all days of the entire week-long program
Application and Selection Procedures
A  letter of interest  or essay minimum 1000 words in English is required for applying to the Media Law and Summer School Program in which the applicant indicates:(a) her/his academic background . (b) Reasons for his/her interest in that particular area; (c) how s/he intends to contribute to the chosen field; (e) what benefits you expect from this program
Curriculum Vitae (CV)
Names and contact details of two references from those who have worked with you and can write about your skills and knowledge.
The Media Law and Policy Summer School is highly competitive and the selection is made based on the quality of the applications. In addition, applications are reviewed on a rolling basis from May through June 2017 by selection committee. Only shortlisted candidates will be contacted for interviews. The final selection decisions will be announced in June 2017.
Interested applicants should email the following documents to summerschool@internews.org no later than 6 May 2017 at 12:59 pm local time
For any further information, you may want to email at summerschool@internews.orgor call at
0799791499 or 0729440455
Note! The program is fully funded and scholarship will be awarded based on merit which covers accommodation travel fare, food and transportation for provincial applicants