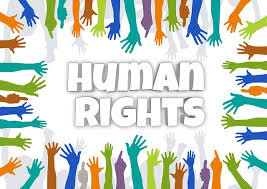 Deadline: 10 June 2017
The Dejusticia and the Racial Discrimination Watch, are seeking applications for "The First Global Workshop on Human Rights Strategies for Indigenous Leaders in the Global South". Fifteen leaders from Latin America, Africa and Asia will be selected to participate in the Workshop.
The workshop will be focused on the theme of indigenous communities' rights to participation and territory in the context of extractive industry.
Objectives
The Workshop has three main objectives.
Strengthen alliances and connections between activists and indigenous organizations from the Global South.
Strengthen participants' skills in analysis, advocacy, and mobilization, through sessions focused on collective learning and reflection on these issues.
Build a global strategy for the defense and promotion of indigenous rights.
Benefits
All costs related to travel, lodging, food, and materials for the Workshop will be covered for participants.
The costs of the Workshop and follow-up work are possible thanks to support from the Ford Foundation.
Eligibility Criteria
Dejusticia and the Observatory on Racial Discrimination invite applications from indigenous leaders who work on the defense of their rights and those of their communities.
Applicants should be between 25 and 40 years old and affiliated with an indigenous group or organization.
Participants should be interested in building their knowledge around the defense and promotion of indigenous rights, increasing their networks of solidarity around different causes, and participating in a long-term legal and political strategy.
How to Apply
Application materials should be sent via email at the address given on the website.